I was thrilled that the German American Marketing Company asked me back this year to complete a another painting for the Christmas Village that runs from Thanksgiving Day through Christmas Eve in Center City Philadelphia.
This year's commission was for an 8' x 16' Advent Calendar and thanks to my hubby who walked down to Love Park the other day, I have a picture of the installed piece. Thursday, December 1st the first window will open and continue until the close of the Christmas Village on Christmas Eve.
Here's some pictures of the very short 2 week process. I set up these huge boards in our sunroom and ended up listening to 3 audio-books while I worked.....
1. The World Without End
2. The Help
3. The Vanishing of Katharina Lind.
I used my own childhood dirndl as the gingerbread Girls dress and a pair of lederhosen my brother wore as a child for the gingerbread man and. So I guess these are sweet little Renee and David:)
24 windows are a lot to paint
On the Christmas Village
Facebook Page
, they included a wonderful picture of the Christkind and Santa standing in front of my painting for last year's Village.
And here's a great picture of my boys posing in the head in the hole life size cut out last year.
Please visit the wonderful blogs I share with.......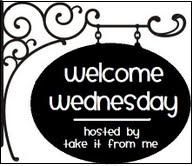 SOMEDAY CRAFTS